Booster Muay Thai

Shorts Retro Slugger 3 Black

.
The beautiful design and high quality of the Booster Thaibox Shorts give you a comfortable wearing with a lot of freedom of movement. The Booster Kickbox Shorts are fully and highly skilled hand-stitched in Thailand.
The side of the Booster Muay Thai Kickboxing Shorts is finished with breathable material that contributes to optimal wearing comfort.
Thanks to the abrasion-resistant satin fabric, the Booster Muay Thai Boxing Shorts are very durable and will give you many hours of fun in the gym and in the games.
Specs Booster Muay Thai Kickboxing Shorts :
• 100% polyester lightweight: Dry cleaning or hand wash only.
• Embroidery "Muay Thai" hand-sewn. Booster Fightstore Europe.
• Traditional wide elastic for comfort and support. Booster Fightwear Europe.
• Side vents specifically designated to increase your mobility.
• Wider leg opening for an unrivaled range of motion.
• Entirely handmade in Thailand. Booster Clothing.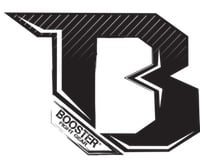 BewarenBewaren
BewarenBewaren
BewarenBewaren
BewarenBewaren
BewarenBewaren
BewarenBewaren
BewarenBewaren
BewarenBewaren