Add your review
Review Twins Boxing Gloves BGVL 6 Black Blue by Twins Fightgear
Twins Boxing Gloves BGVL 6 Black Blue by Twins Fightgear
Twins Velcro wrist strap boxing gloves are made to withstand the immense pressures that world-class athletes put upon their equipment. As with all Twins products the construction, functionality, and visual design are unsurpassed.
Immediately available | Shipping Costs €9,90 | €14,90 for Europe
Telephone number

+31643555598

Returns

Within 30 days

Shipping time

Shipped within 24/48 hours

Welcome to our store

You are most welcome in our physical store
Twins Boxing Gloves BGVL 6 Black Blue by Twins Fightgear.
Twins new style deluxe velcro boxing gloves are designed for maximum hand and wrist protection during training sessions. Great all-round use gloves ideal for use on pads, bags and for sparring.
Featuring additional padding for the knuckles and padding on the back of the glove for extra wrist support and for when blocking kicks.
Locked thumb design for maximum safety and to protect from injuries. Longer cuff design compared to standard BGVL-3 model.
Durable velcro wrist strap gives a secure, comfortable fit and ensures long lasting gloves that will really last the distance.
Made from high grade Thai leather.
Specs Twins Special BGVL 6 Boxing Gloves BGVL-6 :
- Premium cowhide leather.
- Long cuff.
- Padding on back of glove.
- Locked thumb.
- Multi-layer high-impact foam core.
- Handmade in Thailand.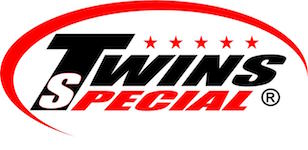 Bundle products
Bundle products
0 stars based on 0 reviews