Booster Kickboxing Shorts B Force 1 Muay Thai Short Black White.
Booster Muay Thai Kickboxing Shorts are manufactured to be functional in the toughest fights and toughest (kickboxing) workouts. The Booster Thai Boxing Shorts are both durable and fashionable.
These Booster all-round Muay Thai Short are handmade in Thailand. The shape provides great freedom of movement for the legs and they are super light. Made from high quality satin material that has been used in Thailand for centuries to make Muay Thai shorts.
Made with care, the best satin with reinforced seams for a long life.
Specification's Booster Thai Boxing Shorts:
• Handmade in Thailand.
• Made with care and the best quality satin. Muay Thai Shop.
• Extra reinforced seams to prevent tearing.
• Nice fit with special cut for enough legroom for high kicks.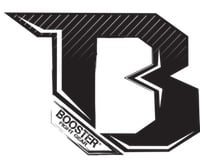 Save Save
Save Save
Save Save
Save Save
Save Save
Save Save
Save Save
Save Save